As your local water utility provider, we strive to keep you continually updated on all matters related to your water service. If you do not find the information you need, please contact our office and we will gladly assist you!
The VRUC office will be closing at 11 am on Friday, March 8, 2019 due to illness.
If you have any questions you can leave us a message and we will return your call on Monday morning, March 11,...
To access the Manager's Update please click here....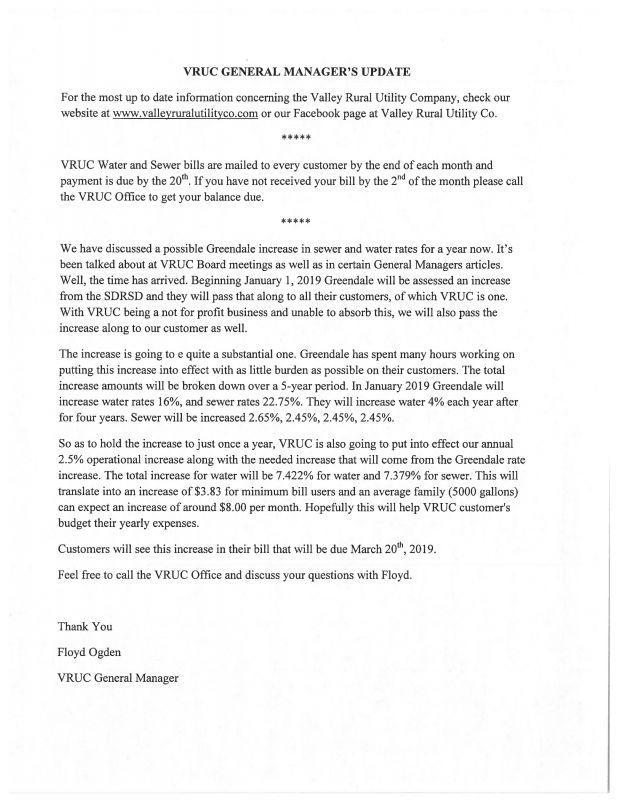 Click here to see the current General Manager's Update./GM-Update